Why FerrariKitchens.com
FerrariKitchens.com is your one-stop source for design, kitchen cabinet installations, construction services and complete product selection.
At FerrariKitchens.com we listen to your needs and will promptly communicate with you.
We guarantee our estimates and work.
We honor our schedule with on time performance.
We maintain a clean job site, using our company dump truck. (No containers)
Your designer and project manager will communicate with you in detail throughout the project.
Our fully licensed, insured and EPA certified team will complete the project with complete attention to detail.
NKBA member.
Top rated on Angie's List.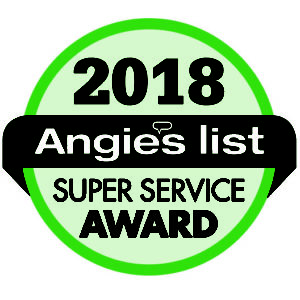 We serve WESTCHESTER & ROCKLAND Counties
Testimonials
– ROBERTA S.
"Very well. Extremely happy. Had a new island with a microwave designed and installed with a new
kitchen . Tony, the owner , was extremely responsive to our requests. Loved working with him."
Dobbs Ferry, NY 10522
Service Provider Response:
Thank you so much for taking the time and posting a review! We are thrilled you are happy with your remodeling project. Tony & staff hope that you both enjoy it for years to come. It was a pleasure working with you both and we wish you all the best!
– Mark F.
"Excellent, the company personnel Bob, Kathy & Paul gave us many options on choosing what had to
be done to improve the unit. Everyone is very easy to work with. Most importantly, after the job was
completed, any items that had to be adjusted they came back and fixed the problem."

Hartsdale, NY 10530
Service Provider Response:
Thank you so much for your review & your business! It was a pleasure working with you and Ann during your renovation project. All the best to you… enjoy your new home!
– David K
"It was a big renovation job. Ferrari employees were very professional. Did an excellent quality job."

EASTCHESTER, NY 10709
– Judith M.
"Very satisfied!"
Dobbs Ferry, NY 10522
– Nikki T.
"Ferrari's did an amazing job. I dealt with Bob, and he made everything easy. He was very responsive, and the team started work on time and finished on time. The quality of the work was excellent. We had an incident where the work in my apartment ended up damaging part of my neighbor's apartment below me. Ferrari's contacted my neighbor promptly, and fixed the issue to our satisfaction. Would hire again."

Hartsdale, NY 10530
– Debbie P.
"The entire team at Ferrari did a fantastic job on my kitchen remodel. Bob provided great design ideas and suggestions, and kept me up to date as to when the various crews would show up. All of the
workers were very skilled, pleasant, and careful. They showed up when they were supposed to and cleaned up after themselves. An electrician was needed for 2 small jobs during the remodel, and the guy that Ferrari recommended was also great. Overall, everything went very smoothly and quickly, and I absolutely love the finished result! I will use Ferrari again without hesitation when I redo my bath."

Cost: $8000
White Plains, NY 10601
Service Provider Response:
Thank you very much for taking the time to post your review! Ferrari's looks forward to working with you again in the future.
– Susan K.
"We were very pleased. They were very helpful in design (Cathy was a gem), and then started work on the day they said they would. They let us know when different workmen were arriving and kept us
informed of the job's progress and when there would be a lapse in work. Steve was involved in ironing out glitches. The subcontractors all did good work and were pleasant to have around. They were extremely neat, honest, and reliable, and we are very happy with the job they did. It was worth the extra money to have minimal annoyance!"
Dobbs Ferry, NY 10522
Service Provider Response:
Thank you so much for taking the time to post a review. Likewise, it was a pleasure to work with you and we are thrilled that you are happy with the finished product!
– Mary P.
"Hello, while undergoing a kitchen remodel can be a daunting experience, I wanted to assure you that Ferrari k&b will do an excellent job. We are thrilled with the finished product. We bought a condo that was in terrible disrepair. Margit was able to come up with a kitchen plan that is both attractive and practical. She listened to what I wanted and helped make decisions easier. The cabinets, countertops and backsplash all work together beautifully. The small space she had to work with is efficient and has plenty of storage. We were downsizing from a house to an apartment and I wasn't sure that there would be enough room for all my things accumulated over the years (37 in the same house), but there is actually one kitchen cabinet that is not completely filled yet. Everyone at Ferrari's was pleasant, professional, and reliable. The work really exceeded our expectations. I never thought our kitchen horror would look amazing, but its does! I would highly recommend Ferrari's. Good luck."